Who does Operation Finally Home help?
Operation Finally Home provides custom-built, mortgage-free homes to wounded, ill and injured veterans, first responders and their families. Applicants are considered case-by-case and those considered to receive a home should meet the following criteria.
Combat related injuries rated 70% or more by DoD &/or VA
Received an honorable discharge
Clear criminal background check
Acceptable credit rating
Demonstrated financial need
Should a potential applicant own a home, an explanation is needed as to why they should receive a new home. In addition, prior to being awarded a home, it must be sold with proceeds donated to Operation Finally Home to help cover the construction costs of the new home.
Demonstrated ability to accept responsibilities of home ownership; suitability determined through application process.
Demonstrated ability to take on financial responsibilities of home ownership which include, but are not limited to, property taxes, homeowners insurance, utility bills, maintenance, homeowners association dues where applicable and moving expenses.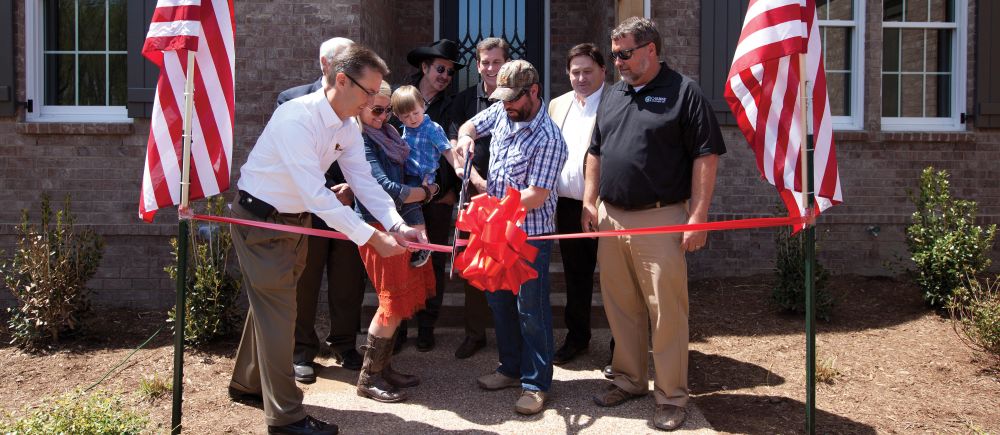 Where are the homes located?
Operation Finally Home partners with developers, builders, remodelers, suppliers, and contractors to do what they do best: build homes. We have over 380 projects in more than 30 states which have been completed or are in various stages of planning — and we continue to grow.