The most important part of any project that we undertake is the people we help. This is especially true when these veterans have risked their lives, and in many cases had their lives forever changed, in defense of our country. Operation FINALLY HOME addresses the most pressing need of our returning heroes and their families – a home to call their own.
The veteran selection process begins when a builder is found who is willing to build a home in a particular region. Initially, we try to find veterans in the region where the home will be built, but other veterans are considered if they are willing and able to move.
Our mission is to provide homes and home modifications to America's military Heroes and the widows of the fallen who have sacrificed so much to defend our freedoms and values creating a solid foundation for them to move forward with their lives.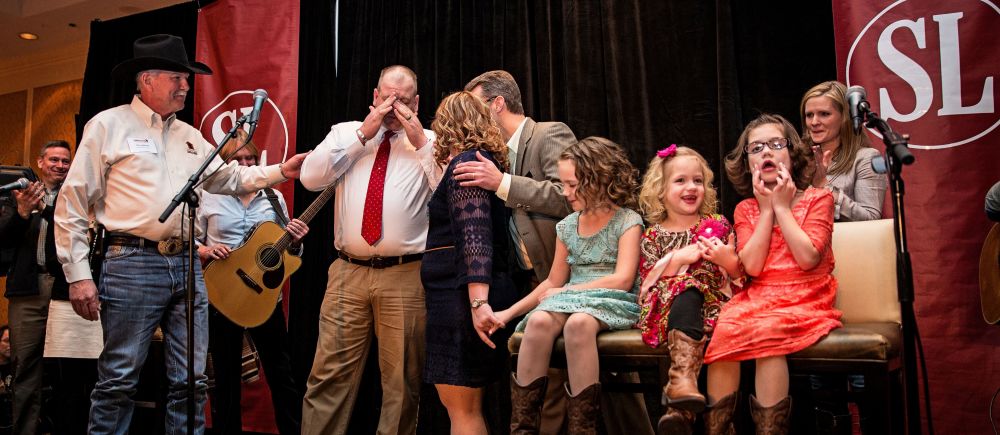 Who does Operation FINALLY HOME help?
Operation FINALLY HOME provides custom-built, mortgage-free homes to wounded, ill and injured veterans and the widows of the fallen from all branches of the military and all military campaigns. Applicants are considered case-by-case and those considered to receive a home should meet the following criteria.
Combat related injuries rated 70% or more by DoD &/or VA
Received an honorable discharge
Clear criminal background check
Acceptable credit rating
Demonstrated financial need
Should a potential applicant own a home, an explanation is needed as to why they should receive a new home. In addition, prior to being awarded a home, it must be sold with proceeds donated to Operation FINALLY HOME to help cover the construction costs of the new home.
Demonstrated ability to accept responsibilities of home ownership; suitability determined through application process.
Demonstrated ability to take on financial responsibilities of home ownership which include, but are not limited to, property taxes, homeowners insurance, utility bills, maintenance, homeowners association dues where applicable and moving expenses.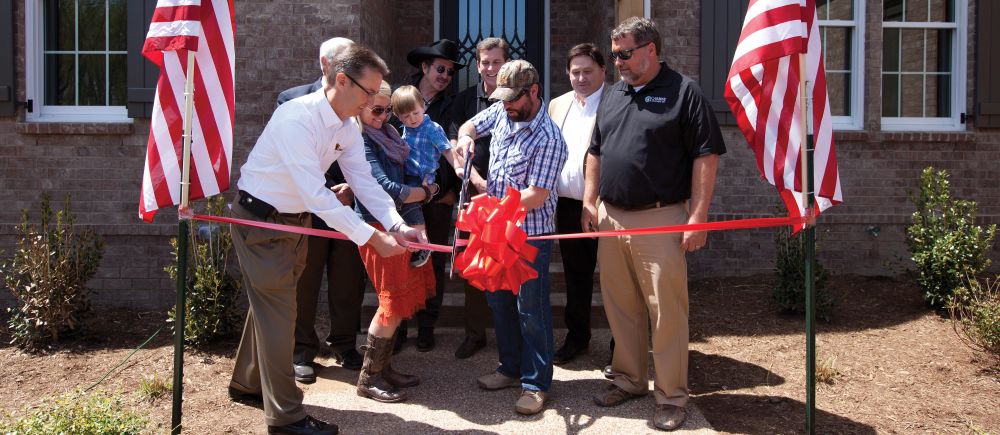 Where are the homes located?
Operation FINALLY HOME develops partnerships with developers, builders, suppliers, and tradesmen to do what they do best: build homes. We have over 220 projects in more than 30 states that have been completed or in various stages of planning – and we continue to grow.
Journey to Home
Our program does not work without the passion and commitment from builders and sponsors who are dedicated to changing the life of one of America's wounded, ill or injured heroes. The builder is the driving force in completing a project, responsible for all facets of building the home. The sponsors help alleviate some of the financial burdens and often assist with key pillar events.
The builder(s) in partnership with Operation FINALLY HOME will undertake all that is necessary to complete a build. The goal is to finish the project at no cost (including money raised or contributed for a special project). Each build is unique and every builder may work differently with the homeowner, subs, suppliers, and other partners and with preferred processes necessary in successfully building a custom home.
Here's a look at our process:
Step 1
Enlist Builder
Gain commitment from builder to lead project
Gain general understanding of plan and/or location builder has in mind
Estimate cost per square foot.
Step 2
Select Family
Identifiation and vetting
Family Needs Assessment provided to team
Step 3
Select Location
Refer to Family Needs Assessment
Determined by builder with Operation FINALLY HOME
Step 4
Finalize Plan
Incorporate Family Needs Assessment
If VA/SAH Grant eligible:
• Must follow VA/SAH guidelines
• Determine Minimum Property Requirements (MPRs) that can be waived by veteran
Step 5
Finalize Budget
Conduct Town Hall Meeting
Determine how donation shortfalls will be funded
Operation FINALLY HOME approval for any funding needs
Step 6
Establish & Execute Pillar Events
Surprise
Groundbreaking
Notes of Love
Dedication Ceremony